I guess this fits the bill: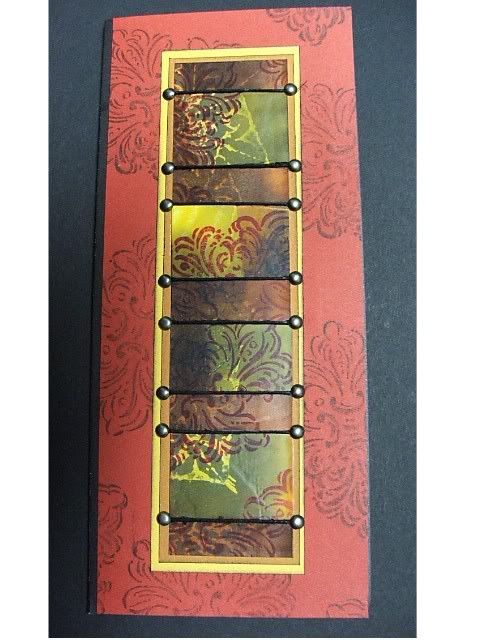 I believe I used the soot technique for this,
in a nutshell you stamp and ink onto glossy
paper then you hold over a candle flame
for the blackening then you take clean stamps
and remove the soot in the pattern of the stamp.
Don't forget to spray a sealant or the
remaining soot will smudge and get everywhere!
I remember I didn't own glossy card stock
just photo paper and the heat of the flame
caused cracking so I salvaged what I could
and used the brads and hemp to cover the seams
from all the cuts I was forced to make.
Wow that was over 4 years ago...